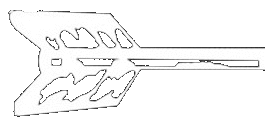 2016

STAR International Horseback Archery Competition
Guadalupe Hills Stables
129 Guadalupe Hills Ln
Seguin, TX 78155
March
11th - Masahee
12th - Korean & Qabaq
13th - Polish
We want to say thank you to every participant, without you this wouldn't be possible. We hope you had as much fun as we did.
Thank you to Cabela's in Buda, TX for sponsoring the event, Cabela's provided the bag targets and 3d targets used for the Polish course.
Thank you to every one who helped out, Joe, Ken, Mike, Mike, Caleb, Heather, Hilary and anyone we're forgetting, your help was critical in making the event a success.
Thank you to the cooks, Peter, Brenda, Billy, food was perfect.
Desert Warriors, thank you, you provided horses, cones, the Qabaq, support, knowledge and most importantly yourselves.
Thank you Flying Hooves, Aces High and all of MA3.
AMM Archery and Jagoda, thank you for providing the wonderful Michal, he has been the best guest.
Thank you Sam and Jason for lending us your beautiful facilities. Your generosity is unmatched and our gratitude is immeasurable. You two made this event happen! Again thank you and also thank you Jason for the stunning photos you've taken.

Lastly a very special note about two of our STAR competitors.

STAR Hadley Hudson killed it this weekend. This man's hard work, dedication and determination was put to the test these three days during the competition and we couldn't be more proud. Hadley knocked down the Masahee, nailed the Korean, rang the Qabaq and conquered the Polish all during his first ever competition! Congratulations Hadley, saying you were awesome does not do you justice. We cannot wait to watch you do amazing things in this sport. Your enthusiasm and commitment to STAR, MA3 and this sport is amazing.

STAR Bei DeVolld is no stranger to Mounted Archery competitions and this weekend she showed us just how phenomenal of a horse archer she really is. Unlike herself, Bei's horse Gordo IS a stranger to Mounted Archery competitions and Bei chose to focus solely on Gordo this competition. She put aside her pride, her desire to succeed and she decided not to take the shots she could have easily nailed to make sure her horse was properly worked and taken care of. That is incredible. Her score this competition is not a reflection of her skill but rather a reflection of her character. We truly respect and admire her.